Gayans Auto Body Repair Shop Customer Reviews
Read our Customer Reviews for Gayans Body Shop LLC in the Charles County MD area serving the Waldorf, La Plata, Accokeek, Fort Washington, Oxon Hill and Temple Hill areas. We are including links to review us on Google, or to create a review to be displayed on this website.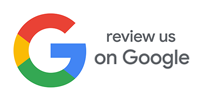 Gayan's Auto Body Shop LLC
Average rating:
41 reviews
Nov 22, 2023
Google Review
Would not go anywhere else. Honest and fair priced with great service.
Services: Battery service, Car towing
Nov 12, 2023
Google Review
Lucy, Betty, and Page did a wonderful job keeping me informed throughout the whole process. Everyone was professional and helpful and my vehicle looked brand new when I picked it up.
Nov 7, 2023
ABSOLUTELY-ABUNDANTLY ABOVE
Professional, skilled, and courteous customer service! Time and care are priceless when it comes to serving others! As an educator, I always encourage those with whom I help groom/coach /mentor to assist with the highest regard for others! It's cost nothing to be kind…but it pays well!
Certainly praying I don't have to be a 'regular' face; however if/when needed I know who to turn to! Thank YOU to entire team! Blessed, healthy, PEACE-filled Thanksgiving! Forever appreciative! Ms Silver Streak
Nov 7, 2023
Google Review
I highly recommend Gayans Auto body & towing. Just wonderful experience with Everyone there! Ms. Lucy from the desk is very helpful and friendly and everyone is very professional, they fixed my car in no time. EXCEPTIONAL customer service and I am very satisfied with the quality of their work. I highly recommend!
Services: Painting, Body & Trim
Oct 28, 2023
Google Review
He was very helpful on a very hot day. He arrived quickly and was able to jump my car battery, so we could make it to get a new battery installed before closing. Praise the Lord we did not need to be towed. He made sure we made it to the shop.
Service: Battery service
Oct 28, 2023
Google Review
Excellent customer service. The auto body repairs for my vehicle were exceptional, it looked like it had just left the show room. I highly recommend Gayan's Auto Body for all vehicle body repairs and painting.
Services: Painting, Body & Trim, Auto detailing
Oct 20, 2023
Google Review
Thank you Page and the team at Gayan's Auto Body. You did an amazing job restoring my beautiful (brand new) BMW after I scuffed her up a bit. Literally looks as good as new. Paint is perfect!! The care you took to deliver quality work, excellent customer service and in a timely fashion is uncommon today. I appreciate and highly recommend your business! Thanks for making Luna beautiful again!!
Services: Painting, Body & Trim, Auto detailing
Oct 10, 2023
Google Review
Best in the business
Aug 22, 2023
Struck deer at 70mph
A deer can do a lot of damage at 70mph.I am very lucky that my wife and I were not injured. I'm also extremely happy that we had our 2022 truck towed to Guyans Auto Body & Towing. There were problems getting the parts needed for the repairs but Guyans took care of everything by getting the parts there in the least amount of time and dealt with my insurance company for me. It was so nice to be able to trust them to take care of everything the right way, the first time. The professionalism was incredible. The workmanship is top rate. When something like this happens to your vehicle that has only 10k miles on it, you tend to be a little picky about how it looks after the repairs, you would like it to be "just like new" again. Well, I would be willing to bet that no one could ever tell that my truck didn't just come off the showroom floor. They kept me apprised of the parts situation the whole time and everyone there were polite and helpful. I would never think about taking one of my vehicles anywhere else. I highly recommend their services!
Aug 18, 2023
I just want to say thank from me to everybody in the shop for making my 27 year old Chevrolet Dually truck look Brand New. Every detail was a 😁👍 from the front dest to the the back true professionals. even picked it up a day early. Great body shop and ask for Tim for Auto Services.
Page 1 of 5:
«
‹
1
2
3
4
5
›
»